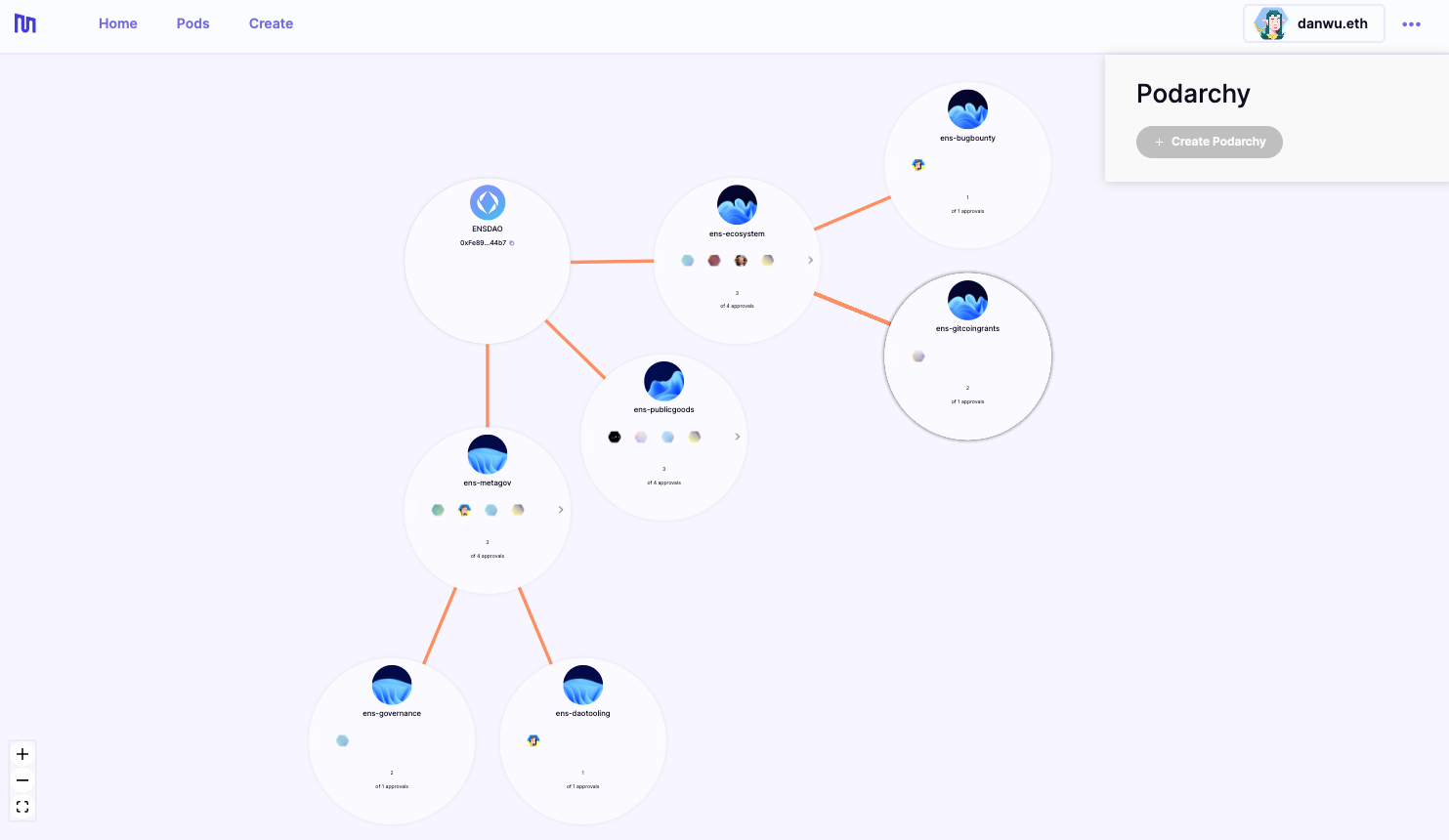 Podarchy UI Updates​
Today we released some new UI updates to our podarchy view.
Metropolis Pods make it easy to map your DAO's architecture through our Podarchy UI. Podarchies visualize the various relationships between each group within a DAO, including membership and privileges.
Transparency is the first step towards accountability.
Fixes and improvements​
Pod NFTs were stretching based on user lists in non-member view
User bio card Twitter follower count bug